When it comes to homeschooling our kids and maintaining a household, there's usually one thing we as a busy mom completely forget about – OURSELVES. With all the hugs, kisses and endless love we supply our family, we need some pampering too. I had the opportunity to pamper myself over the last few weeks while reviewing products from
KoruNaturals
: their
EmuOil
and their
ManukaOil and Manuka Honey Shampoo and Conditioner.
The Products
Koru Naturals
is a company located in North Carolina that specializes in skincare and hair products made from natural ingredients such as manuka honey, manuka oil, emu oil and lanolin from New Zealand and they do not test their products on animals.

When the package arrived, I was pleasantly surprised to find recycled packaging peanuts. It was nice to have a company who uses the name "Natural" using a packaging material that is Earth friendly. That made a great first impression. In the package I found a brown bottle of Emu oil and bottles of both the shampoo and conditioner.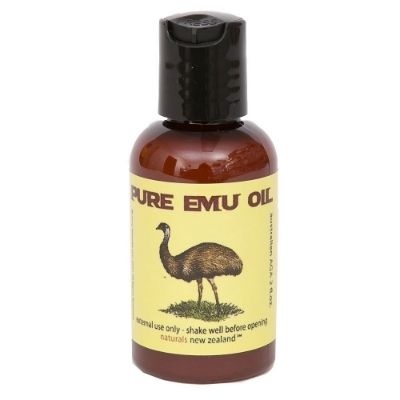 1.Emu Oil Premium Golden
- 2 oz bottle of 100% Grade A traditional Australian Aboriginal Emu Oil (unclarified). Koru Natural's website states this oil is non-comedogenic (meaning it does not clog your pores), hypoallergenic and contains no preservatives or additives.
2. Manuka Oil and Active Hanuka Honey Shampoo - 8 oz bottle
.
with made with natural ingredients such as Aloe, Rosehip, Peppermint, Jojoba, Manuka oil and Manuka Honey (a full list of ingredients can be found on Koru Natural's website in case allergies are an issue
3. Manuka Oil and Active Manuka Honey Conditioner - 8 oz bottle made with many of the same ingredients found in the shampoo. Again, a full list of ingredients can be found on Koru's website.
First Impressions
My husband hijacking the goods.
The shampoo and conditioner smelled amazing!! My husband, upon smelling them, declared that he was going to be the first to use them as soon as he got home from physical training (he's in the military). Sure enough, as soon as he came home he hopped in the shower and proceeded to use them before I had a chance. However, he did admit that he just did a "wash and go" job and did not take the time to leave them in his hair for the recommended 3-5 minutes. However, he said he enjoyed the smell a lot and enjoyed how shiny his hair was after using it and I enjoyed running my hands through his freshly washed and extremely soft hair.
The Emu oil itself does not have a smell. It is a very viscous oil with a white cloudy sheen to it. A little goes a long way and it made my hands feel nice and soft after testing a few drops on them.
That night I personally used the emu oil as a carrier oil for a muscle rub made from essential oils for my sore lower back. I found the oil spread nicely over my skin, soaked into my skin very quickly and did not leave a greasy residue. I mixed 6 drops into a small container and put in three drops of my muscle rub essential oil (EO) blend and this was enough for 2 applications to my back.
I also began using the emu oil also on my face that night after reading that emu oil is great for younger looking skin. (Hey, what can I say, I'm no Spring Chicken and will do what I can to fight the age clock.) Also, I have been fighting with severe acne on my chin area after quitting smoking 3 months ago and heard oil therapy was good for clearing it up. I mixed three drops of emu oil in my hand along with 1 drop of Frankincense EO . The oil soaked into face very quickly but was still enough to cover entire face. My face did not feel greasy afterward and after the oil soaked in I did not feel anything indicating that the oil had been there. My face did not feel wet or tacky.
The difference was almost immediate. After the first initial use, my face felt a lot softer.

I ended up using the Emu oil every night before bed for the entire review period.
The next day I used the shampoo/conditioner for first time. I quickly noticed the shampoo does not lather up like what I am use to but this is not the fault of the shampoo (but more the fillers in the other store bought shampoos).. Did I mention this stuff smells amazing?? The peppermint oil produces such a invigorating experience and I would not recommend using this product right before bed. After using the products for the first time and my hair had air dried, my husband commented my hair was the softest he had ever felt it, even though I had used harsh bleach on it less than 2 weeks prior.

Initially I used the shampoo/conditioner every other day but by the end of the review period I had cut down to washing my hair twice a week due to my hair was not producing as much oils.
Final Impressions after Using For A Month
They say a picture is worth a thousands words, so I guess I should let the pictures speak for themselves:
The above picture was taken two days before I started using the Koru Naturals Emu Oil on my face. While most of them are hidden by the gobs of heavy makeup, you can see several eruptions on my chin and near my mouth..
30 Days Later - I need to learn to smile ;)




30 Days later and severely in need of a dye job ;) But no makeup. As you can see, the problem area where my chin was a minefield is no longer an issue. My skin looks clear and bright and although you can't tell from a picture, it is very soft. I don't normally post pictures of myself without makeup, but this one I actually wouldn't mind people seeing because I don't see problem areas in need of covering up. I do believe that I will be using Koru Natural's Emu oil as part of my nightly skin regiment for a very long time.
As for the shampoo and conditioner, my entire family loves them and has said I will have to continue to buy it as we come close to running out. However, I should also mention that once you realize that it does not lather up the same way that chemical laden shampoos normally do, you'll use much less of the product. I also noticed that I did not have to wash my hair as much as normal as my hair stayed grease free for longer periods of time. (My daughter also noticed this with her hair. My husband washes his hair after PT regardless). With three people using both hair products for the past month, we still have well over half a bottle remaining .

My only complaint in regards to the hair care products is that the wonderful smell does not seem to last very long. The smell seemed to dissipate within a few hours and could no longer be smelled. However, I'm sure this is probably due to the fact that Koru Naturals uses natural essential oils to scent both the shampoo and conditioner as opposed to stronger chemical fragrance that other companies use. I guess it's a trade off: natural ingredients that are healthy for your hair or longer scent caused by harsh ingredients. After how soft our hair has become after using the shampoo/conditioner, I think I can handle it ;)